Five years and lots of happy memories. The last time we walked out was quite emotional. I've already mentioned that we moved in on our wedding night. When most newlyweds spend their wedding night in a five star hotel we traded in a free night's stay at the Park Hyatt to sleep on our mattress on the floor as our bed frame hasn't been delivered yet in fact we had no furniture for some weeks. I didn't want to be cliched and spend our first night as husband and wife on a bed that hundreds of people have slept on. It was quite special spending our first night as Mr and Mrs in our first home.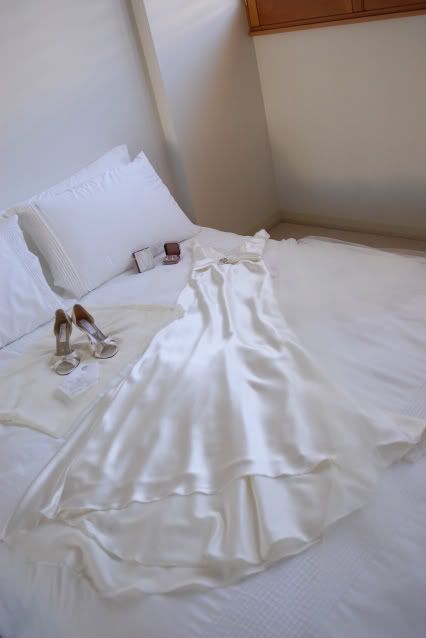 Mattress on the floor with bonus glimpse of my wedding dress.
I also got ready for our wedding there instead of staying in a hotel (too expensive) or getting ready at home (too far away). So I stayed with my family at home on the eve of my wedding and we all left the house at 5 AM to get ready. Eight people getting ready in a two bedroom flat with no furniture wasn't all that clever. We didn't even take advantage of the city skyline views from the rooftop terrace for pictorials.
I celebrated many 26th birthdays and of course it was Bubby's first home too, now he won't even remember it. It's okay we have around 2000 photos of his 10 and 1/2 months there. So long 137, you've been a good apartment.